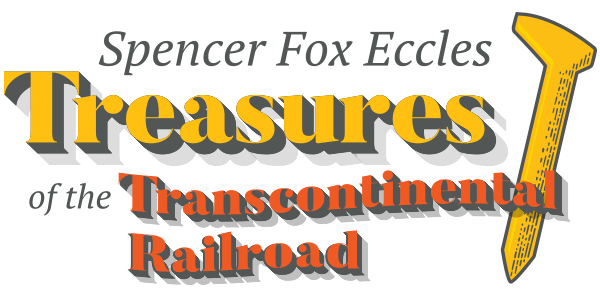 ---
Start to Finish: The 1862 Railroad Act to the 1869 Last Spikes at Promontory
Become a volunteer docent for a once in a lifetime exhibit in a beautiful environment and building.
---
Start: Traveling from the National Archives and Stanford University, see the original 1862 Pacific Railway Act signed by President Abraham Lincoln.
---
Finish: For the first time since May 10, 1869, see three out of four of the spikes used at Promontory Summit to signify the completion of the railroad.
---
These, and other artifacts, have been assembled to educate and inspire millions of Utahns and visitors from across the globe for this 150th anniversary celebration. Don't miss your chance to see artifacts from the transcontinental railroad.
---
May 3rd – June 24th
Utah State Capitol Gold Room | Free and open to the public
Monday – Thursday: 9:00am-8:00pm • Friday – Sunday: 9:00am-6:00pm
---
The exhibition will be highly attended. In order to ensure everyone has a quality experience viewing the objects, we ask visitors to find a place in line at least one hour before the close of the exhibition. Visitors arriving after this time will be asked to return the following business day.
---
---
---